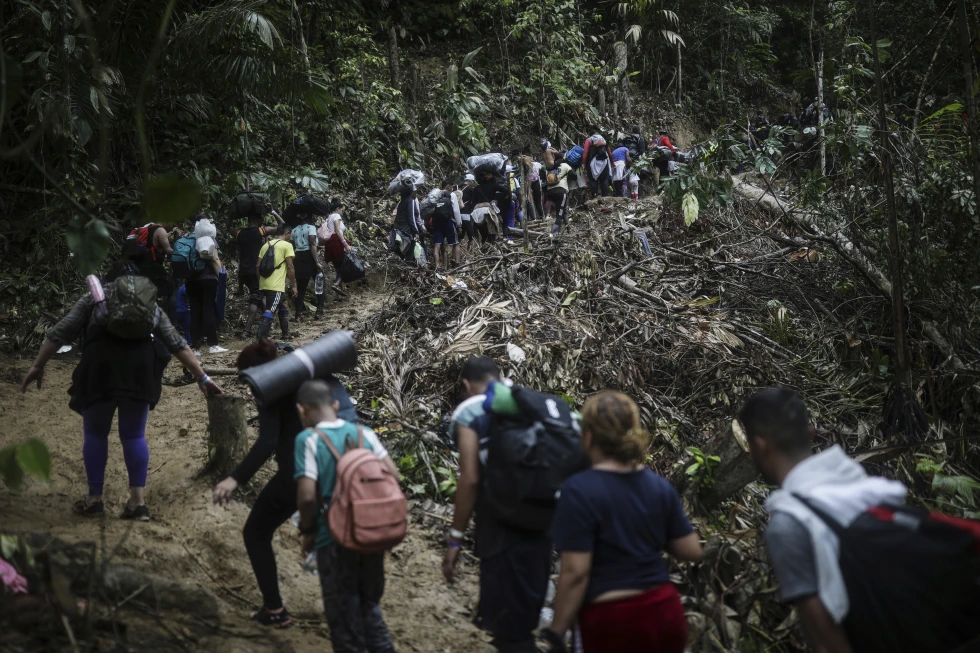 Panama's top immigration official lashed out at Colombia on Sunday, saying it is not helping to slow the record flow of migrants through the dangerous jungle of the Darien Gap.
Immigration Service Director Samira Gozaine said that in recent days, between 2,600 and 2,800 migrants per day have been moving through the gap, which connects North and South America. In 2022, an average of about 700 migrants per day trekked through the roadless region.
In April, the United States, Panama and Colombia agreed to try to crack down on the smuggling rings that bring migrants through the gap.
But Gozaine said there has been a lack of information sharing and joint action on the part of Colombia.
"Instead of getting better, it has gotten worse, in spite of the negotiations with Colombia," Gozaine said. "There has been no agreement, no information sharing, nor any effort that might help Panama manage the unregulated flow, which has grown considerably in recent days."
"Unfortunately, we have not been able to reach any agreement with Colombia, which continues to indiscriminately send us not only people from other countries, but Colombians as well," she added.
There was no immediate reaction from the Colombian government.
A joint statement issued after the April agreement said the U.S., Panama and Colombia would offer "new lawful and flexible pathways for tens of thousands of migrants and refugees as an alternative to irregular migration."