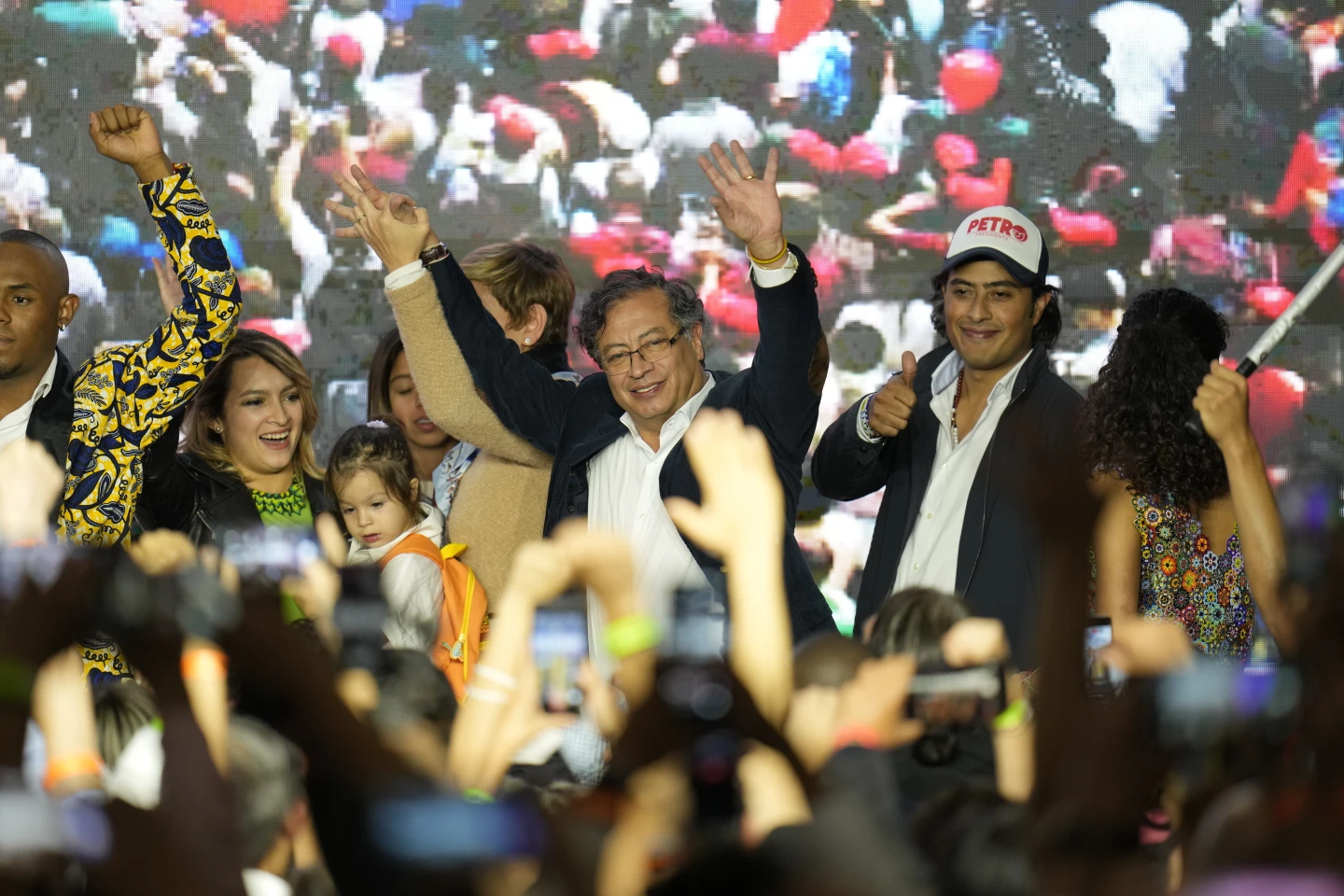 A Colombian judge on Friday night ordered President Gustavo Petro's son freed from detention while he is investigated on allegations of illicit enrichment and money laundering.
Nicolás Petro was arrested early Saturday, and this week was charged with the two crimes. He agreed to cooperate in the probe, and prosecutors said he acknowledged Thursday that his father's 2022 election campaign received money of dubious origin.
Mario Andrés Burgos, the prosecutor in charge of the case, said Nicolás Petro assured that he would deliver audios and documents to corroborate that part of the money given to him ended up financing his father's candidacy.
The Attorney General's Office presented evidence that it said shows the younger Petro received money illicitly.
But the judge said prosecutors did not substantiate the need to keep the president's son in detention or under house arrest. He was ordered released under the condition that he not leave Colombia or participate in political activities.
Burgos has said the younger Petro revealed that unjustified increases detected in his assets came from two individuals being questioned by Colombian authorities. The money went partly into the son's own accounts and partly into the campaign that made his father Colombia's first elected leftist president, the prosecutor said.
On Tuesday, when he was charged, prosecutors said the younger Petro took thousands of dollars from drug traffickers and used it to buy luxurious homes and expensive cars. Nicolás Petro, 36, pleaded innocent to the charges, but agreed to cooperate with authorities.
The case has come at a time when Colombia's president is losing popularity and has been exposed to attacks by opposition parties, which have become increasingly reluctant to cooperate with his legislative agenda.
The president has said he would not interfere with the investigation, and wrote a message on X, the platform formerly known as Twitter, in which he said he hoped his son would "reflect on his mistakes."