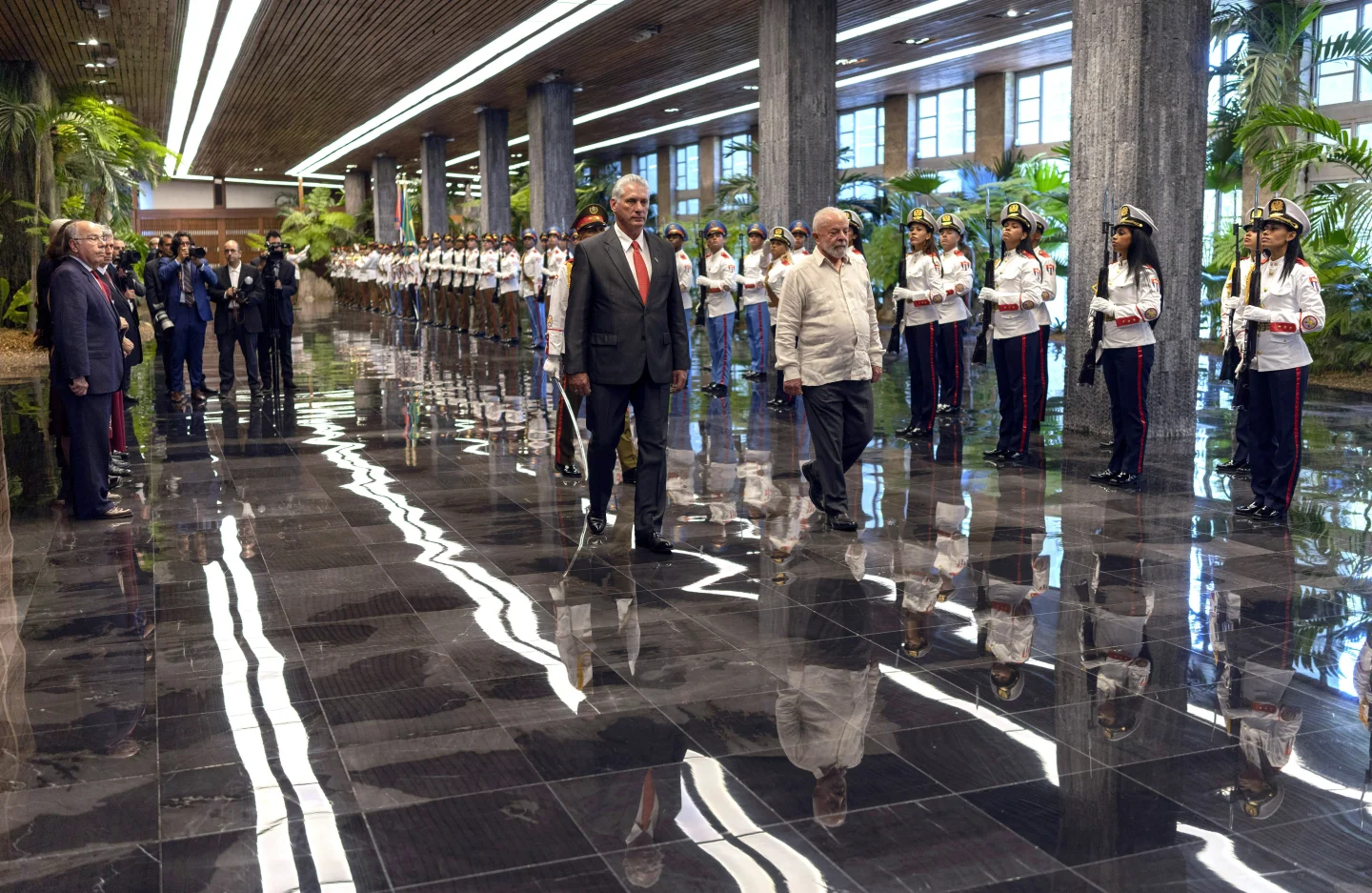 Brazilian President Luiz Inácio Lula da Silva met with his Cuban counterpart Saturday in Havana, signaling a revitalization of ties between the two countries in the first trip by a Brazilian president to the Caribbean nation in nine years.
Lula was in Havana for the summit of the Group of 77 emerging economies plus China. The group, founded in the 1960s, is meeting in Cuba just days ahead of the U.N. General Assembly in New York.
Addressing the summit Saturday, Lula lamented the U.S.-led embargo of Cuba. The island "is the victim of an illegal economic embargo. Brazil is against any unilateral coercive measure," he said.
"We reject the inclusion of Cuba on the list of state sponsors of terrorism," he added. Lula was referencing the U.S.'s list of countries it considers to have repeatedly provided support for acts of international terrorism. Countries on the list are subject to sanctions.
Cuba and Brazil share strong historical and demographic ties. Brazilian soap operas are popular in Cuba, and both have rich musical traditions.
Lula and former Cuban leader Fidel Castro were friends, and Lula's narrow victory over former far-right president Jair Bolsonaro in last year's election was celebrated in Cuba.
The event in Havana was an opportunity "to officialize the reestablishment of political and diplomatic relations with Cuba that were completely abandoned during the Bolsonaro administration," said Paulo Peres, a political scientist at the Federal University of Rio Grande do Sul.
Ties were strong between the two countries when Lula's leftist Workers' Party was in power between 2003 and 2016 but turned sour under Bolsonaro, who was in favor of the embargo.