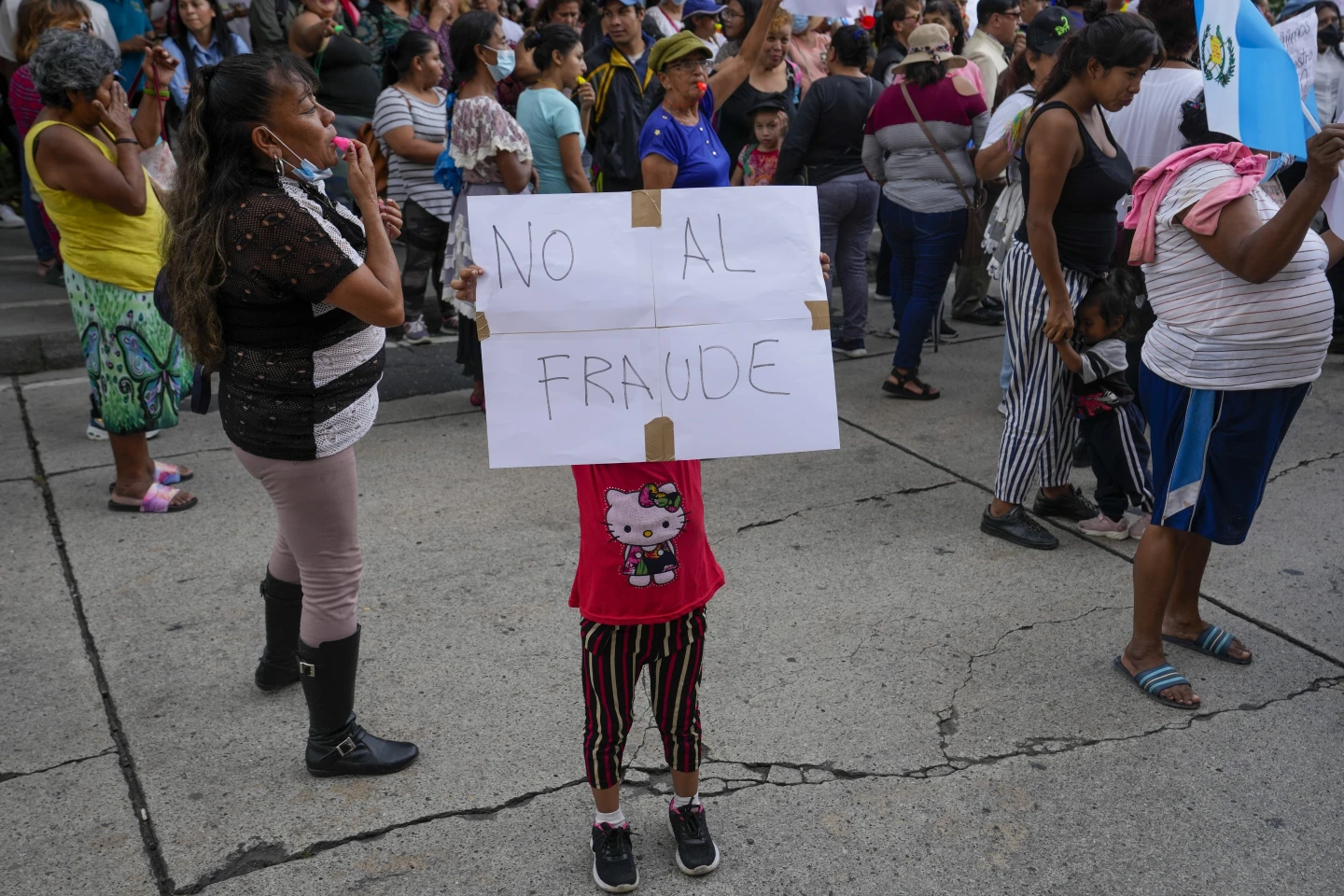 Guatemala's Congress, which is controlled by the currently governing party, on Wednesday refused to recognize the seven lawmakers from the Seed Movement party of President-elect Bernardo Arévalo, following the suspension of his party earlier this week.
Lawmakers declared their Seed Movement colleagues independents in the latest move against the party since Arévalo's landslide win Aug. 20. Prosecutors have accused the Seed Movement of wrongdoing in gathering signatures for the party's registration years earlier. The case was announced in July after Arévalo won a surprise place in the presidential runoff against former first lady Sandra Torres.
Anti-corruption prosecutor Rafael Curruchiche officially advised the Congress of the party's suspension despite pending court appeals. The U.S. government has sanctioned Curruchiche for allegedly obstructing corruption investigations.
Wednesday was the Congress' first session after a two-month recess. Arévalo is among the seven lawmakers declared independents and he was present at the session Wednesday.
At a news conference later, the Seed Movement said it was the victim of a government conspiracy and would seek an injunction blocking Congress' move. It said it would also file a complaint with the legislature's leaders.
"In recent days we have witnessed the systematic articulation of actions aimed at the disappearance of the Seed Movement, at the same time cancelling the support of the Guatemalan people at the ballot box who expressed an emphatic 'no' to corruption," said party lawmaker Samuel Pérez.
Seed Movement legislator Román Castellanos said the impact is that Seed Movement lawmakers cannot hold leadership positions in the Congress. They also lose the presidency of the sole congressional committee they held, he said.
The body acted differently in the case of another party, the National Change Union, months earlier when its party status was cancelled by the Supreme Electoral Tribunal. The party allied with the governing party of President Alejandro Giammattei did not have its lawmakers declared independents or stripped of their committee leadership positions.
Arévalo's win is worrying to entrenched powers because he has promised to re-start the campaign against corruption.
– Sonia Pérez D., AP News