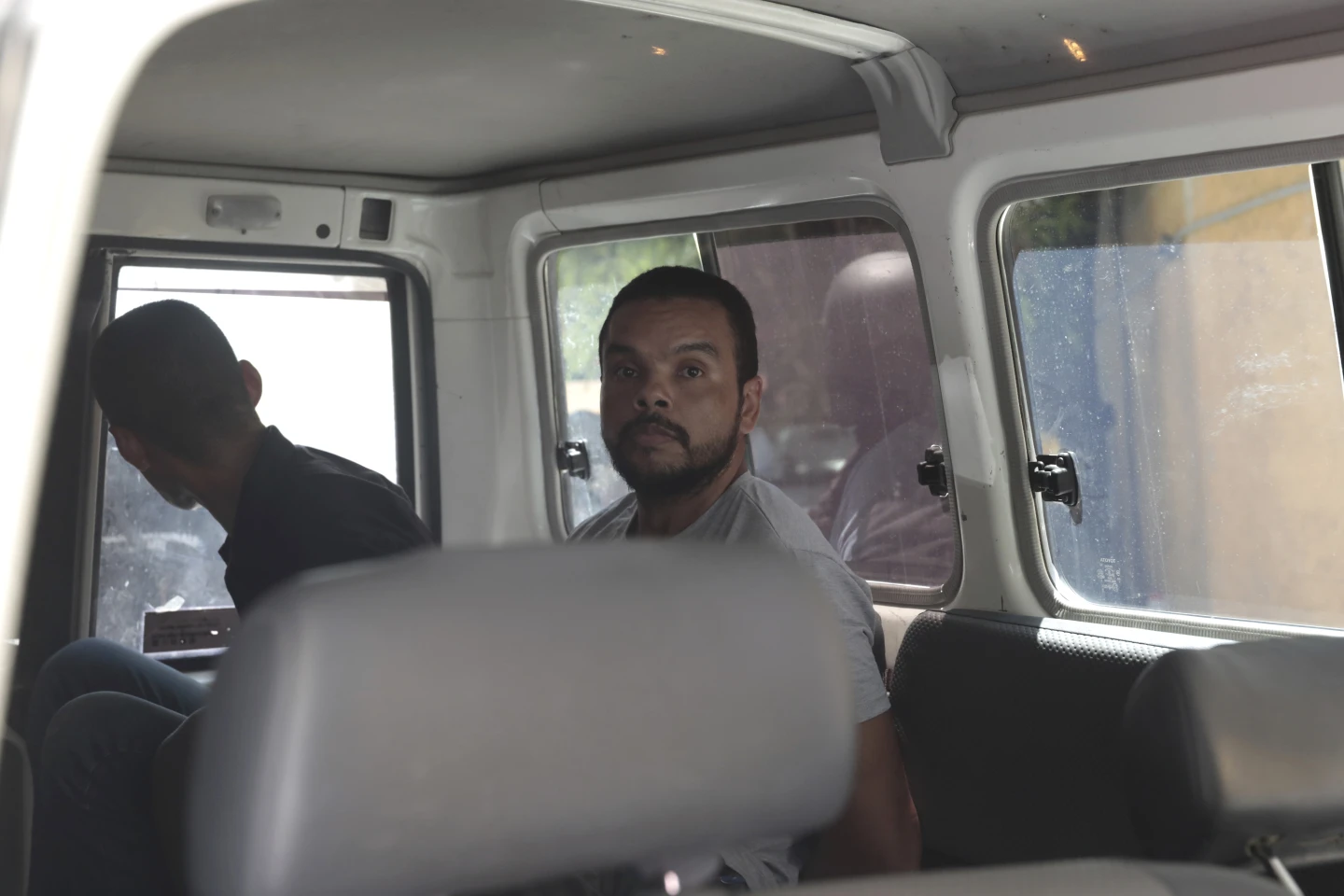 A judge in Haiti is for the first time interrogating some of the 18 Colombian suspects arrested more than two years ago and accused of being part of a mercenary squad that assassinated President Jovenel Moïse, a judicial official said Wednesday.
The former Colombian soldiers earlier had refused to talk when questioned by a judge who previously had been assigned to the case, magistrate Bernard Saint-Vil, who appoints judges in the case, told The Associated Press.
The first two suspects were transported on Monday and Tuesday from Haiti's main penitentiary in downtown Port-au-Prince to a government office in nearby Petion-Ville where they were undergoing interrogations by Judge Walther Wesser Voltaire, the magistrate said.
The 18 Colombians are among more than 40 suspects including elite Haitian police officers who were arrested in Haiti after Moïse was fatally shot in July 2021 in his private residence. The investigation in Haiti has moved very slowly, in part due to a high turnover of judges overseeing the case and because gang violence has disrupted court proceedings in the capital and beyond.
On Wednesday, the U.S. embassy in Haiti urged all U.S. citizens to leave the Caribbean country as soon as possible, "given the current security situation and infrastructure challenges."
Voltaire is the fifth judge to oversee the investigation, with previous judges stepping down for various reasons. One judge said his family pressured him not to take the case because they feared he would be killed.
Meanwhile, authorities in the U.S. have filed charges against 11 suspects extradited over the past couple of years.
U.S. prosecutors have described a broad conspiracy among parties both in Haiti and South Florida who aimed to benefit from lucrative contracts under a successor to Moïse, after he was either kidnapped or killed.
A Haitian-Chilean businessman in June became the first suspect to be convicted and sentenced in the case, with 10 others in Florida awaiting trial.
In Haiti, it's unclear what, if anything the two Colombian suspects told Voltaire this week. The hearings are held behind closed doors, and the judge has said he would not discuss the case publicly because the investigation is ongoing.
An attorney for the suspects who is based in Miami did not return messages for comment.
The suspects in Haiti are languishing in the country's main penitentiary, with only a handful of hearings taking place so far. A trial has yet to be scheduled.
– Evens Sanon, AP News